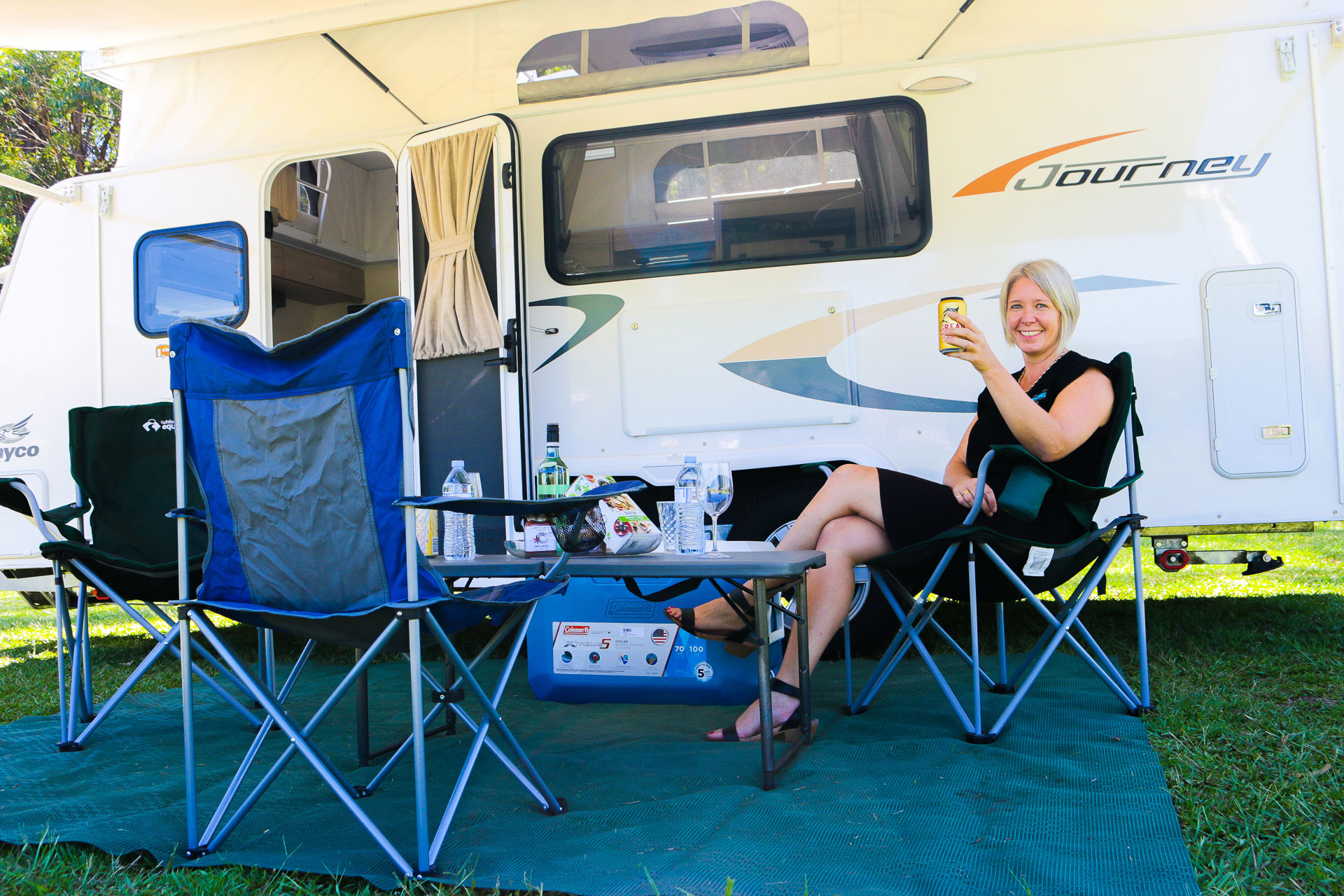 Are you envious of your friends camping adventures, stressed at the thought of packing to camp, can't afford all of the camping gear or maybe you can but you're not sure if it's the life for you?
Hiring a caravan is the perfect solution to give you the experience, without the expense. Don't miss out on the life of leisure, hire a caravan and get out there!
Here is why hiring a caravan would suit you.
When you hire one of our Caravans, they come equipped with tables and chairs for each family member. All our vans are supplied with electric cords, grey water hose, water hose, and all your the fittings. Our friendly staff will show you how to set this up.
Love camping but have nowhere to store the caravan? One of the biggest benefits is that you don't have to buy, maintain or store your Caravan.  
All our Caravans come with a fully equipped kitchen so you don't need to bring anything from home. It will cater for your whole family – plates, breakfast bowls, coffee cups, glass tumblers and wine glasses, toasters, cooking utensils, kettles, pots, pans, frying pans, grill, stove top, microwave & serving bowls.
Here at Watsons Leisure Centre, we give you the opportunity to hire additional eskies, chairs, tables, bunk beds, generators and a whole lot more. If we don't have what you need, we have a Camping World store on site that you can also purchase any extras from.
If you don't have a tow vehicle, we can arrange your caravan to be delivered to a local caravan park. If you have a tow vehicle, and you're not sure if your vehicle can tow this vehicle, contact our friendly staff, we'll let you know if it's safe to tow. You can use our towing guide as well.
Have you been wondering if you would even enjoy the caravanning lifestyle? A lot of people come to us, not knowing which van to purchase or if it is the life for them. The best thing to do it is hire before you buy. If you have never hired a Caravan before, this is a great opportunity to show you how to set up and set down a Caravan and to give the experience of towing. Our friendly staff are happy to show you the ins and outs of a Caravan before you leave out on your adventure.
Hiring a Caravan is a great way to experience the Caravan lifestyle without the expense!
If you have any further questions, please call Angela on (02) 6652 7544