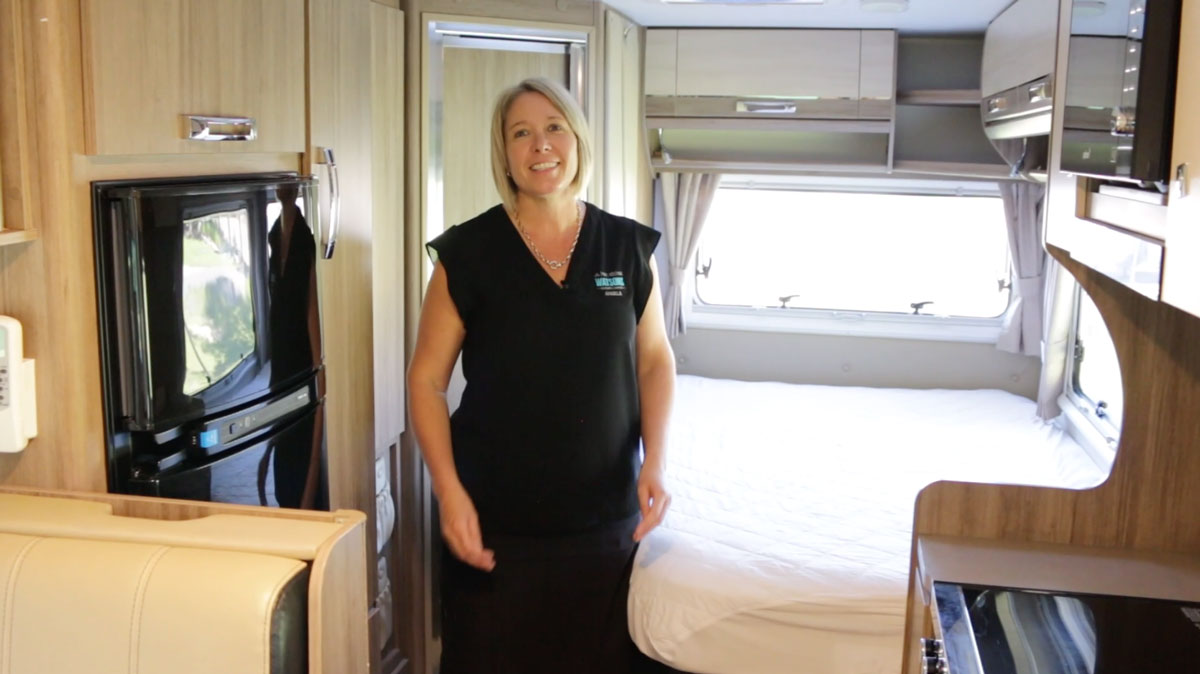 Why you will love hiring a motorhome.
We've introduced motorhomes to our fleet and the response has been amazing!
Not sure if hiring a motorhome is right for you? Here are just a few reasons why you should consider hiring a motorhome for your next holiday.
Affordable & Cost Effective
Motorhomes can sleep up to six people. Comparing the cost to a hotel room, this can be a really cost-effective way for a family to travel. Larger Motorhomes can cater for babies, right up to teenagers with anchor points being available for baby seats.
Self Sufficient and a Flexible Holiday option
Motorhomes can be very self-sufficient. Some of them have solar panels which can give you the freedom and flexibility to free camp or go into a Caravan Park.  
Easy to Drive
Even if you haven't driven a large motorhome before, you will be pleasantly surprised at how easy it is. With the wide mirrors and high seats, it gives you great visibility of the road. Majority of Motorhomes comes with reversing cameras which makes parking a breeze.
Hotel Room with a View
The six berth motorhome, it comes with the feature comfort of a hotel room. You've got your fridge, microwave, cooking facilities and a fully equipped kitchen. In the six berth motorhome, you've got a double bed at the back, double bed in the overhang and the dining room can be converted to additional bedding for younger children too. It also comes with a toilet and shower.
No Tow Vehicle Required
Hiring a motorhome is a great way to travel around if you don't have a tow vehicle and you only need a standard car license. When hiring one, it comes with all your camping gear so you can enjoy the experience without the expense.
So there you have it. Hiring a motorhome doesn't have to be daunting. It's affordable and it's a great experience.
More info & Check Availability
Click here for the 6 Berth Jayco Conquest.
Click here for the 4 Berth Jayco Conquest.
Book now
Call Angela at Watsons Leisure Centre on (02) 66 527 544
Buy this motorhome
We are located at Watsons Leisure Centre – also a Jayco dealership so we buy and sell motorhomes. If you're interested in buying this motorhome please contact our staff at Watsons Leisure Centre on (02) 66 527 544