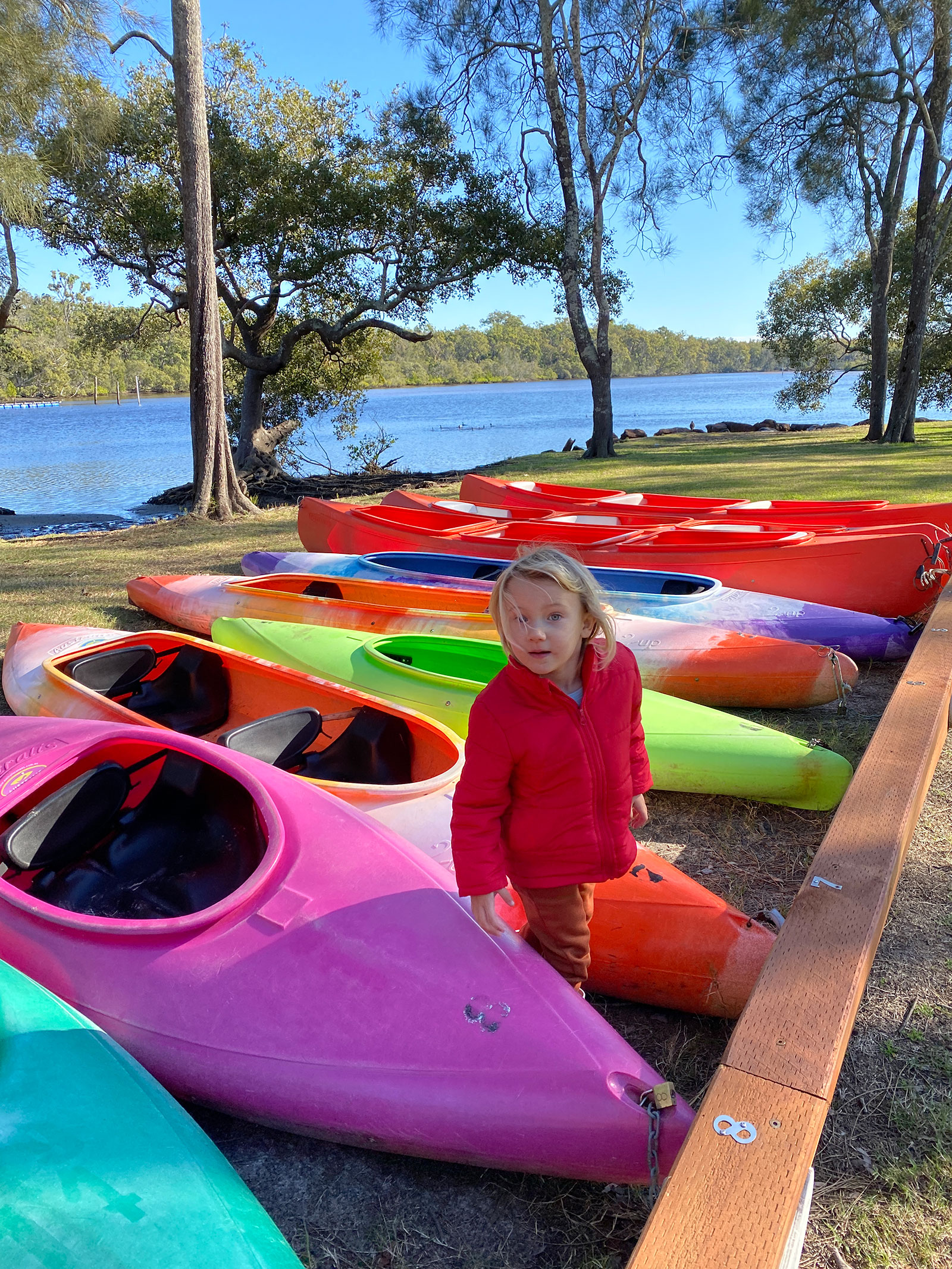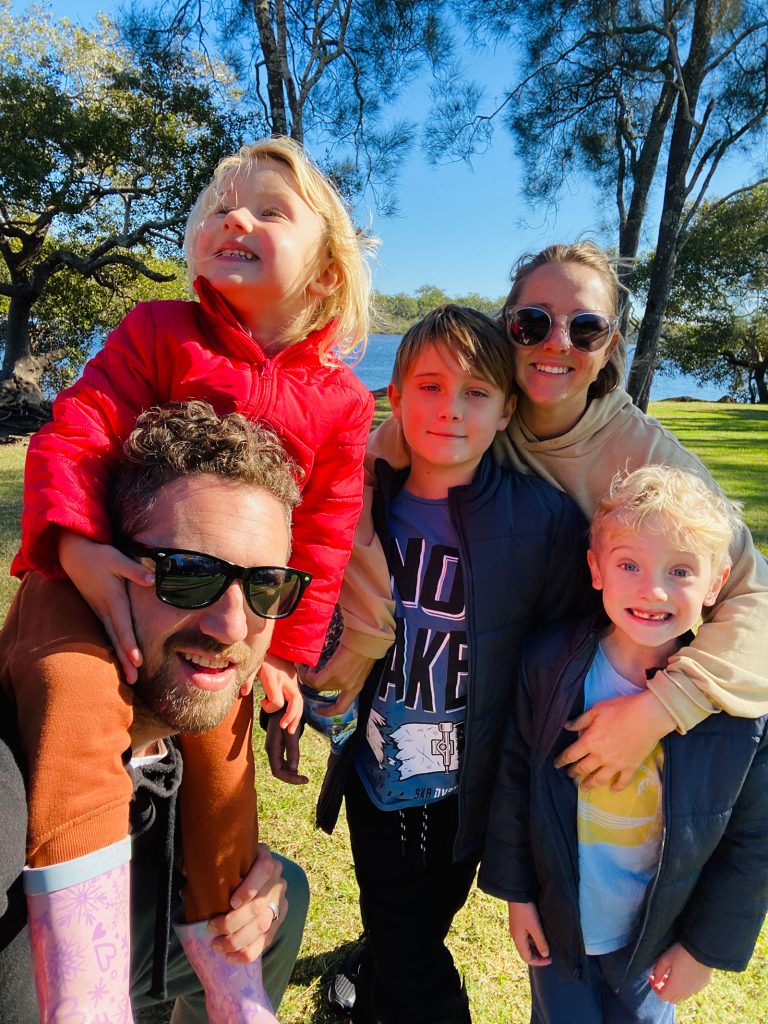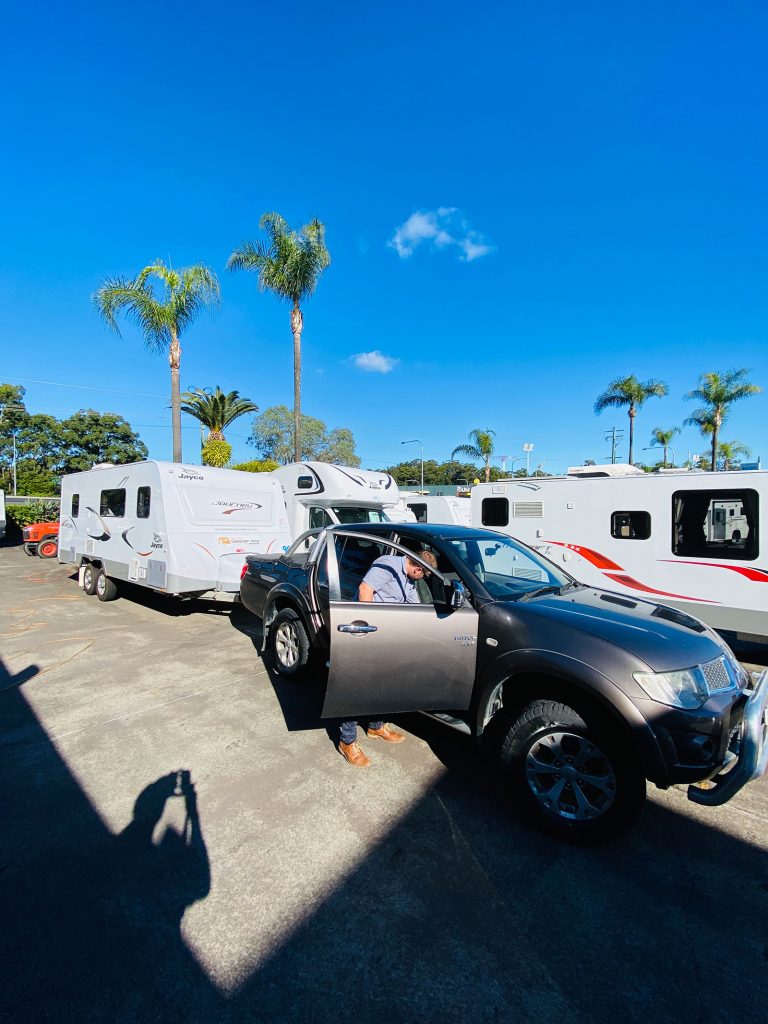 Hey, the Evans family are back! Hiring a Take A Break Caravan for the 3rd time! Our last 2 holidays in a caravan have converted us from tent campers to caravan lovers. Since our last holiday, which you can read here, the kids have a grown up a bit and we needed a bit more room so this time we've hired the Jayco Journey 19.61-3 and upgraded to having 3 bunks, a separate toilet & shower, and plenty of room for the tribe.
We picked up our caravan from Watsons Leisure Centre in Coffs Harbour and the team was incredibly helpful. We've been in a caravans before but it's easy to forget the simple things, so Ben was happy to run us over the basics again. The van was clean, full of everything we needed, charged up, the tanks were full and it was ready to hit the road.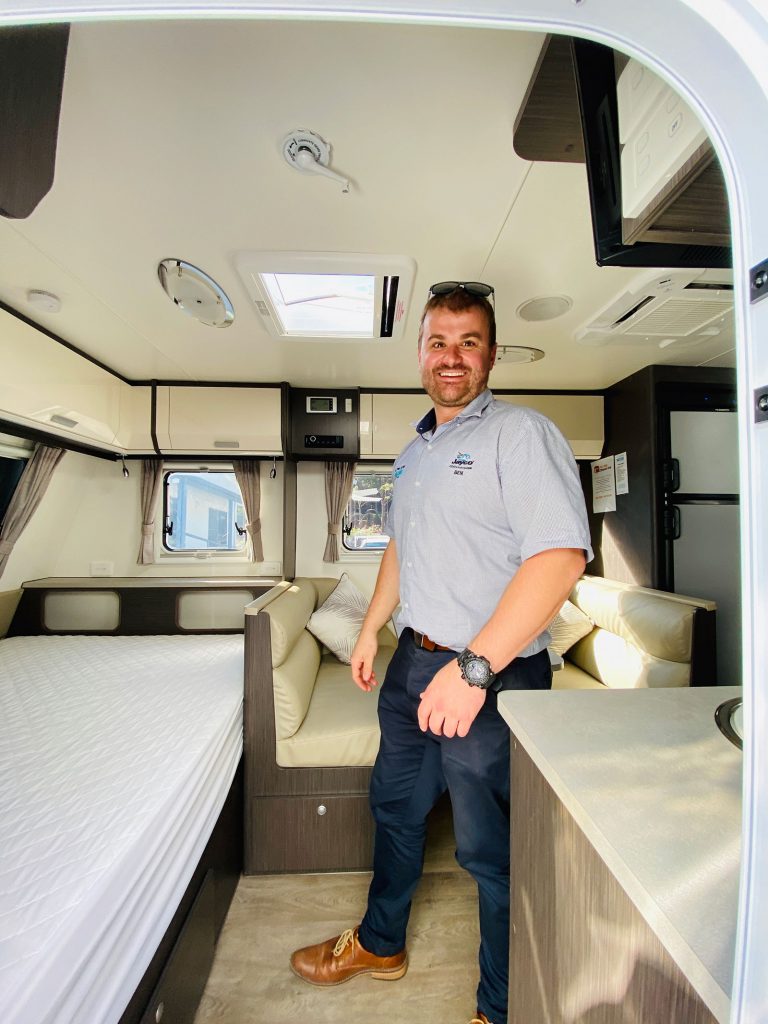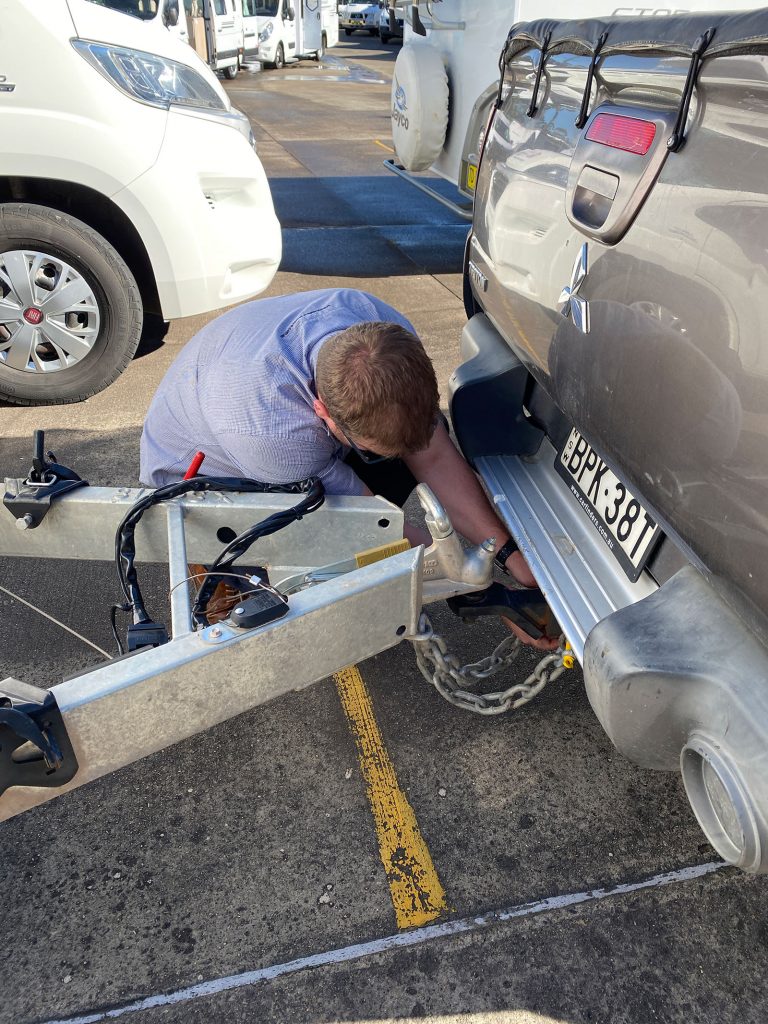 Towing the Caravan
Wanting to spend more time in the outdoors, we recently purchased a Mitsubishi Triton and this was our first time towing with it. The caravan was 19 foot so I could definitely feel the weight I was pulling behind me and I wasn't going anywhere too fast, but it handled it just fine. I was confident towing it and the Bluetooth electronic brakes already installed on the caravan, meant that I didn't have to have electronic brakes installed on my car. Plus they gave me the extra braking power I needed. Ben connected the caravan for me at Watsons and ran me through how to do it myself if I was to disconnect at the caravan park.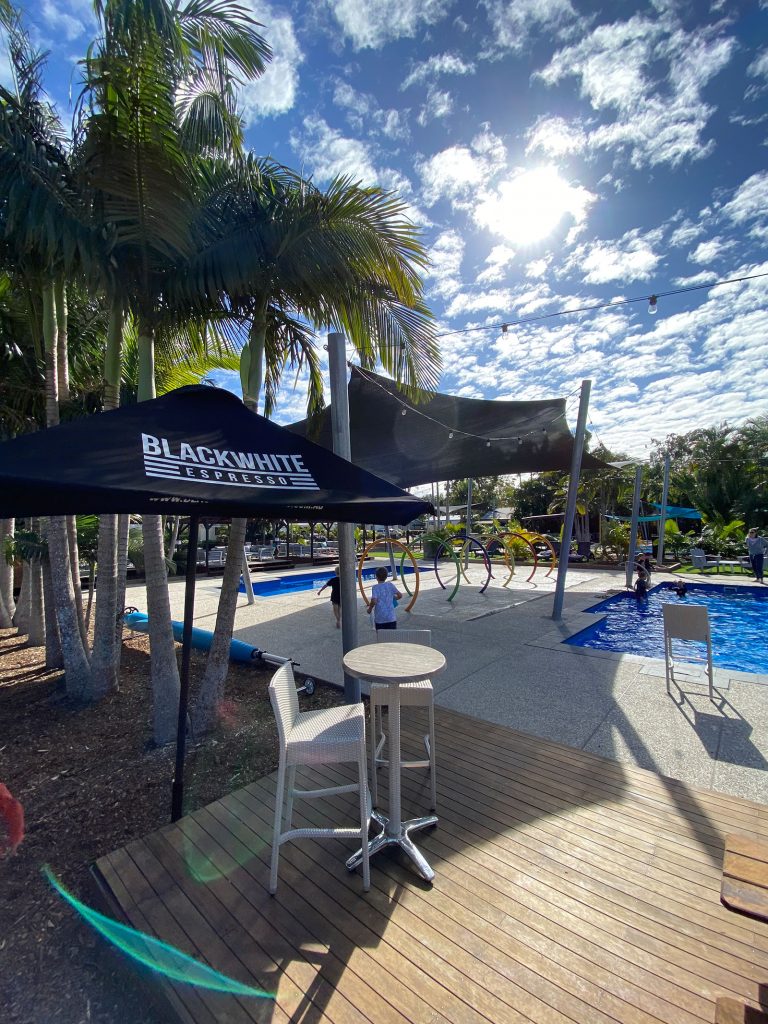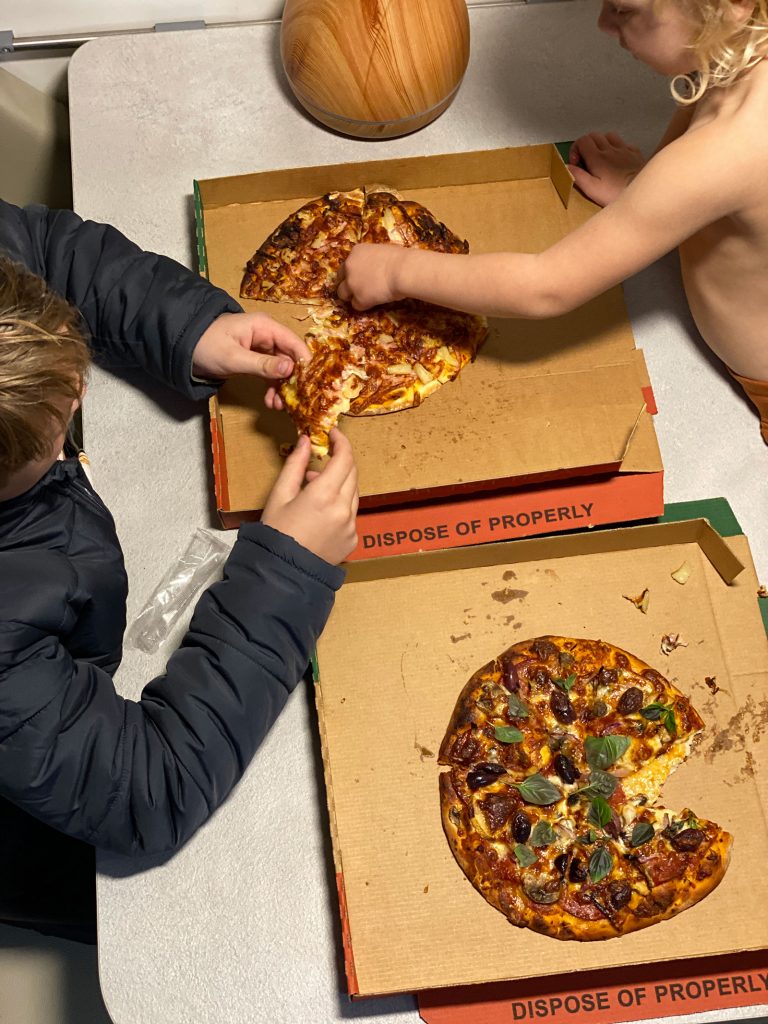 Solitary Islands Marine Park Resort Wooli
We live in Emerald Beach which is near Coffs Harbour, so we only travelled just an hour up the road to stay at the Solitary Islands Marine Park Resort in Wooli. It's not about going far for us, it's just about getting away with our little family. That and the fact that the kids were already complaining about the drive half an hour into it. This is one of our favourite caravan parks on the coast. The sites are huge so it was easy to park the 19 foot caravan and still have plenty of room for everything, even a game of cricket. It back's onto the river so we go fishing plus the kids love the facilities. The coffee and food is great and the staff go above and beyond to help. We'd highly recommend staying there on your next trip.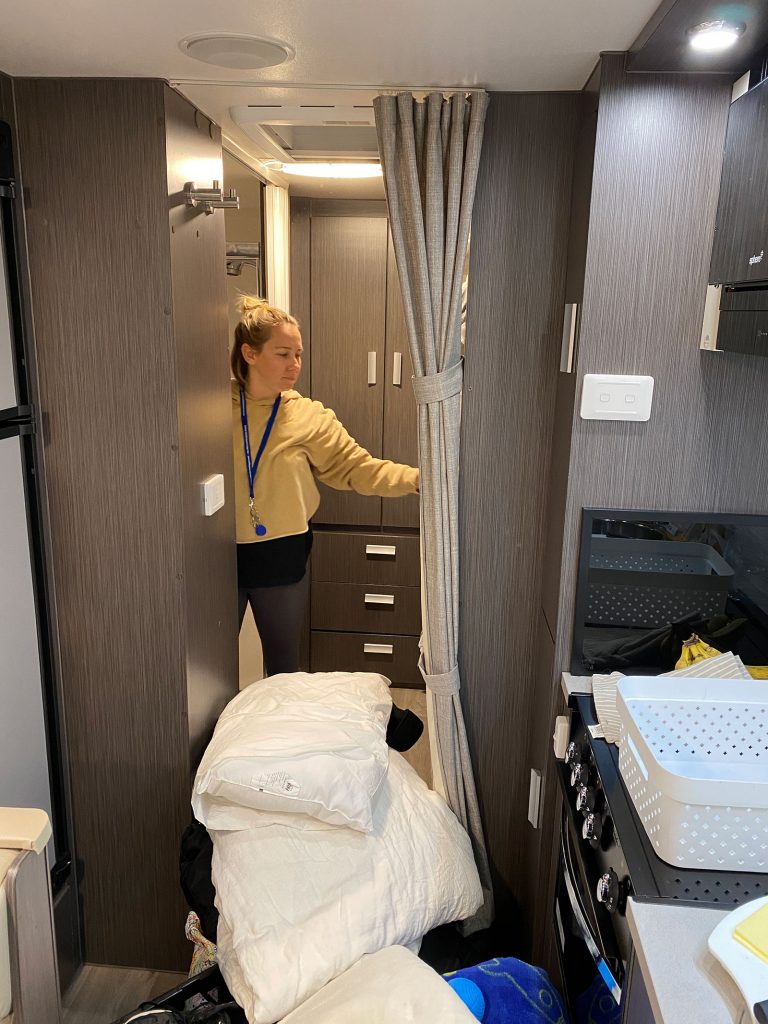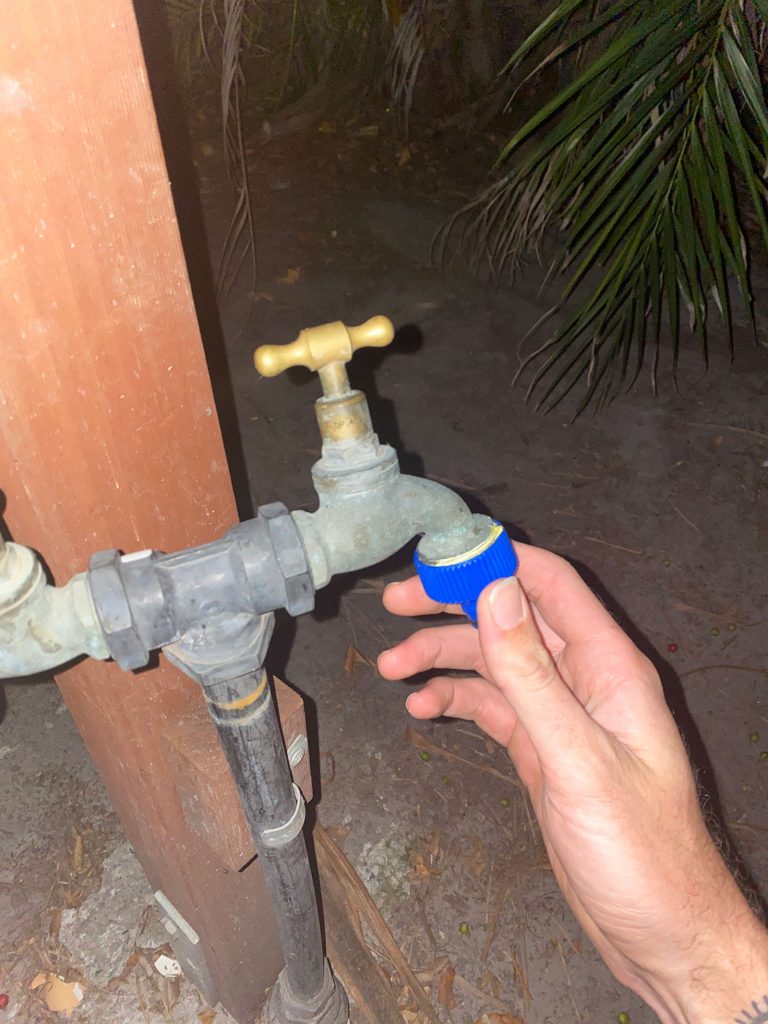 Setup in Minutes
We arrived in Wooli was the sun went down, which left me to setup the caravan in the dark. Within minutes I had power and water connected and we were already up and running. The caravan comes with a box full of hoses, leads and adaptors that made setting up a breeze. They even supplied a number of tap fittings so I didn't have to run back to the servo. Because I was able to get power and water on so quick, my wife was able to get the kids in the caravan and start preparing some food (a saving grace for any parent).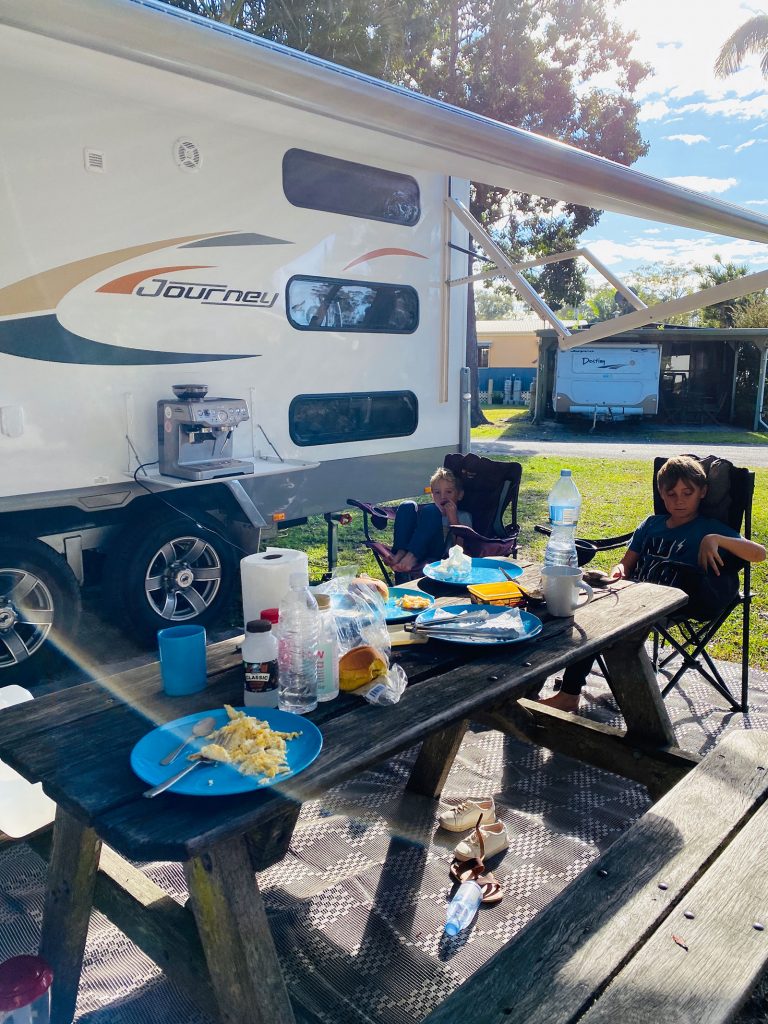 They've Thought of Everything
Every time I go camping, I think to myself, I should write a list of everything I've got so that next time I go camping, I can just pack what's on that list… I am yet to write this list. I recon the team at Watsons and Take a Break have stayed in few caravans in their time because they have thought of everything. The van is packed with everything you need and nothing you don't. Comfy camp chairs, tables, cleaning equipment, cups, mugs, bowls, plates, cutlery and appliances to name a few. It really is ready to go, just add kids and bedding.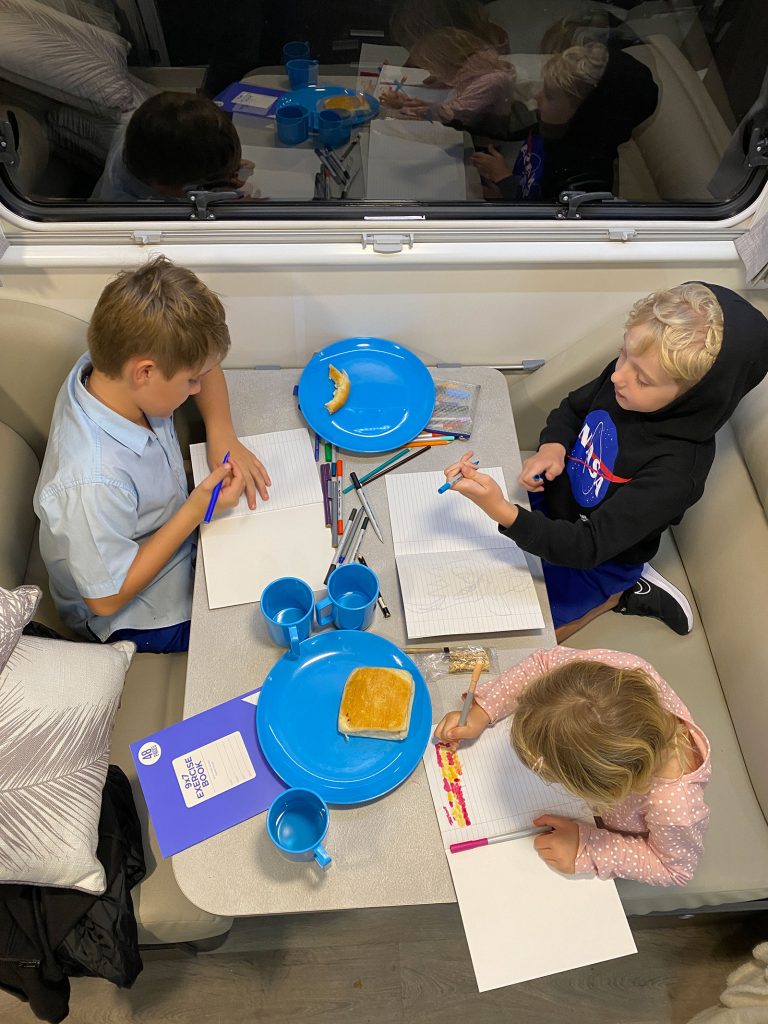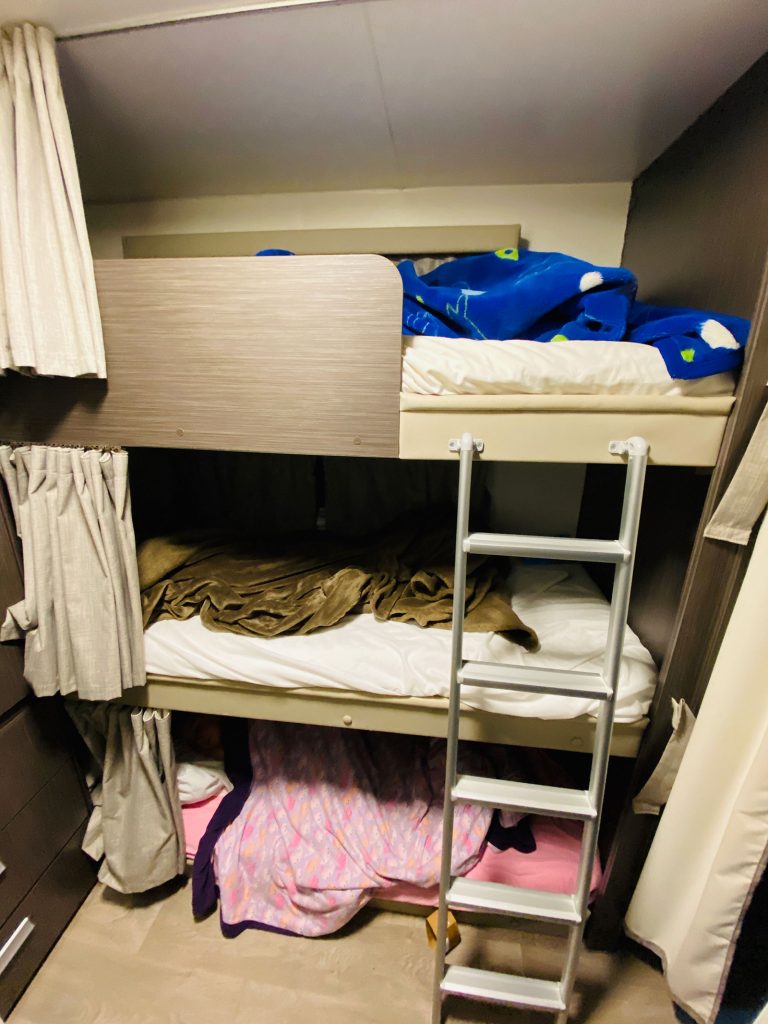 Staying Warm
Camping in winter is one thing, caravanning in winter is another. Now that we've stayed in caravans, we'd really struggle going back to actually feeling what the weather is like outside. Having a dry, clean space with reverse cycle air conditioning may not sound like camping, because it's not, it's much better.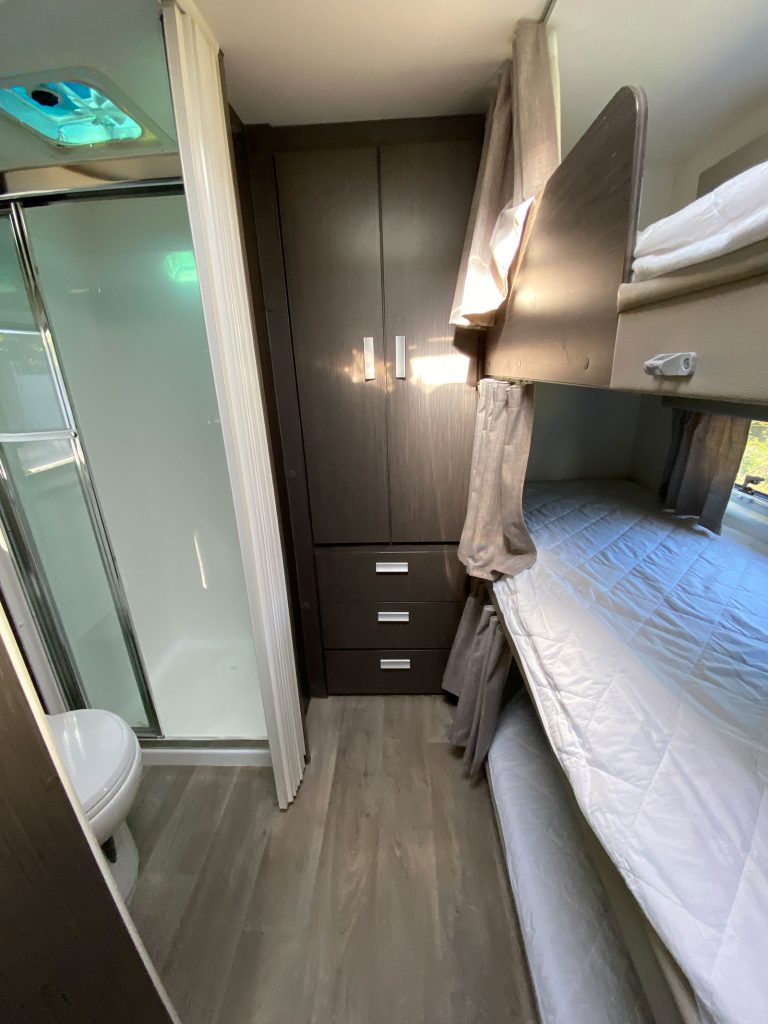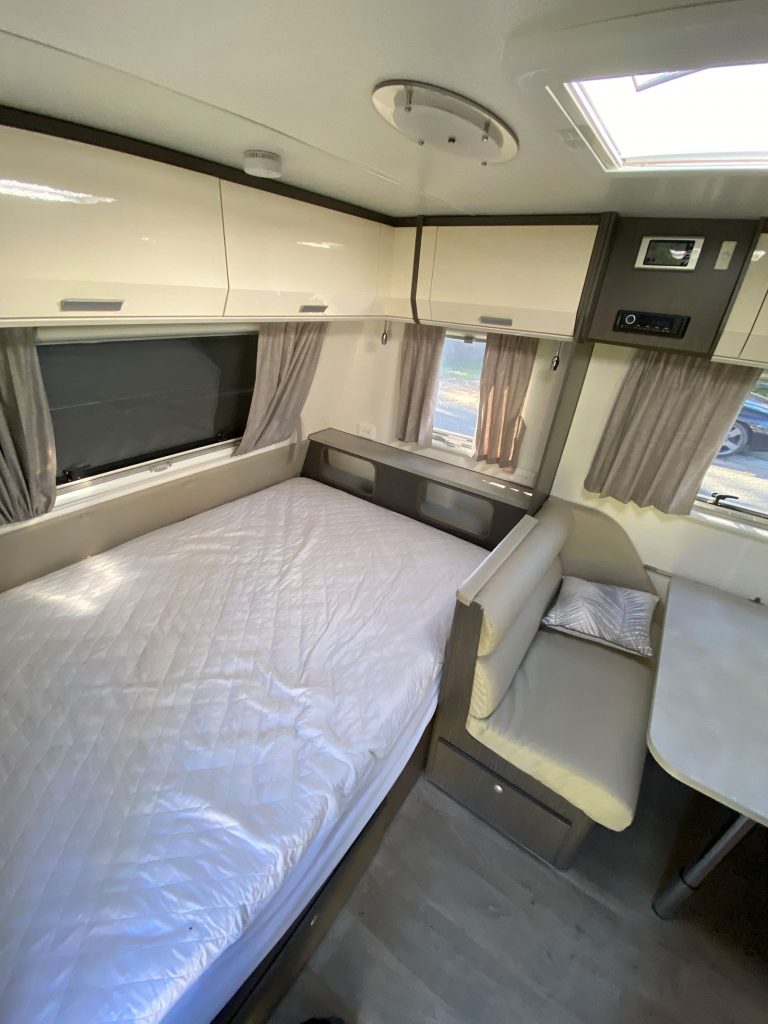 Separate toilet & shower
We've hired a van with no amenities and had to book an ensuite site, this was good in summer. Another caravan we took had a toilet & shower combo which was great, it saved us from leaving the caravan at 2am. This caravan was a treat, with a separate toilet and shower, it made camping with kids just that little bit easier. The shower was reasonable size with good hot water and the toilet was simple to use. Happy days.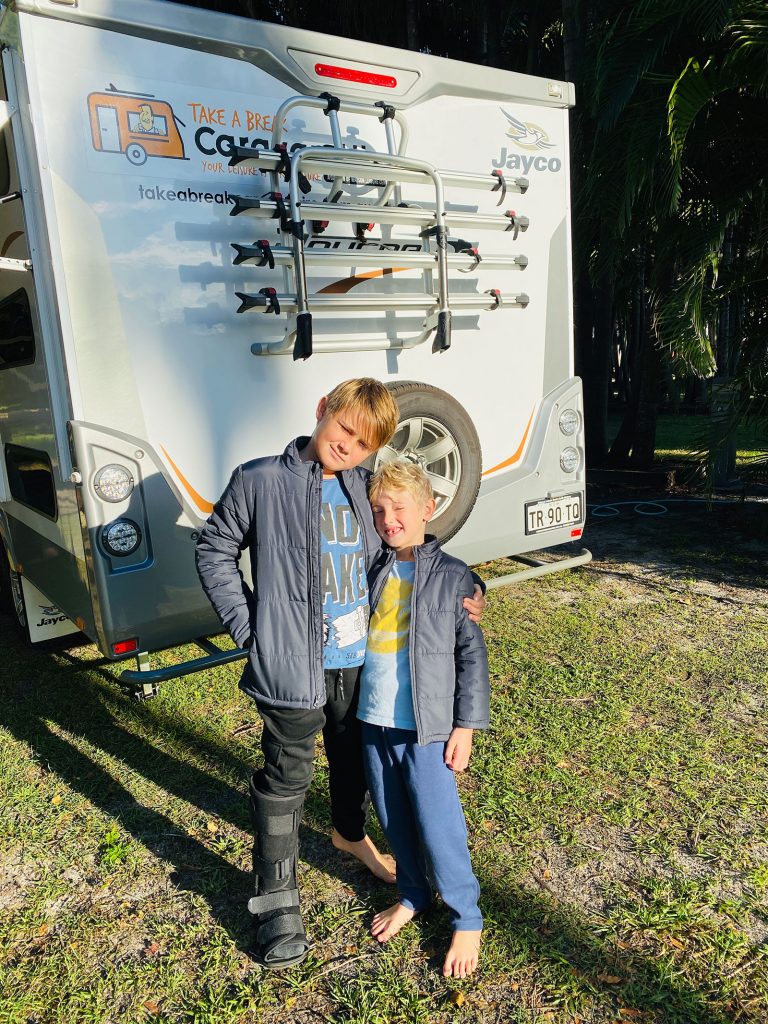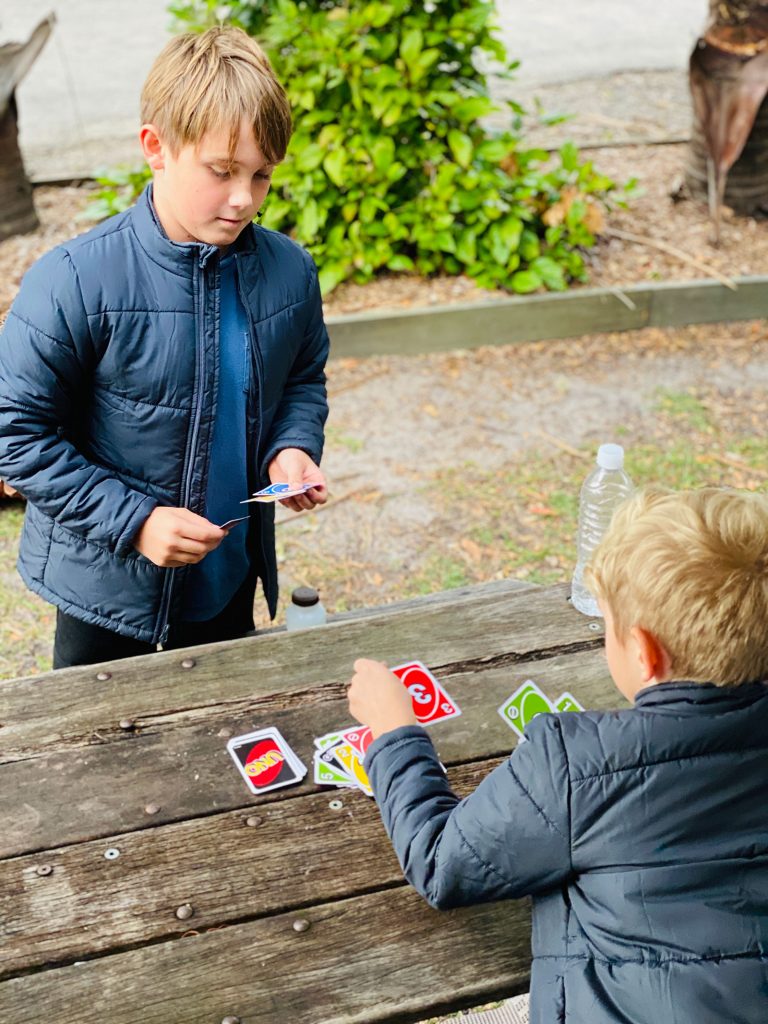 Family Time
With everything that's been going on with Covid, our little family has spent heaps of time together but it's not necessarily been quality time. Camping & caravanning is our escape from the norm. It gets our kids off devices, they play cards together, they adventure and they forget about all of the luxuries of home.
We can't recommend hiring a caravan highly enough. It beats a hotel room any day. It's more of an experience for us and our kids than booking a cabin, and it's memories we'll have forever. A massive thanks to the Watsons & Take A Break team for yet another great family holiday.