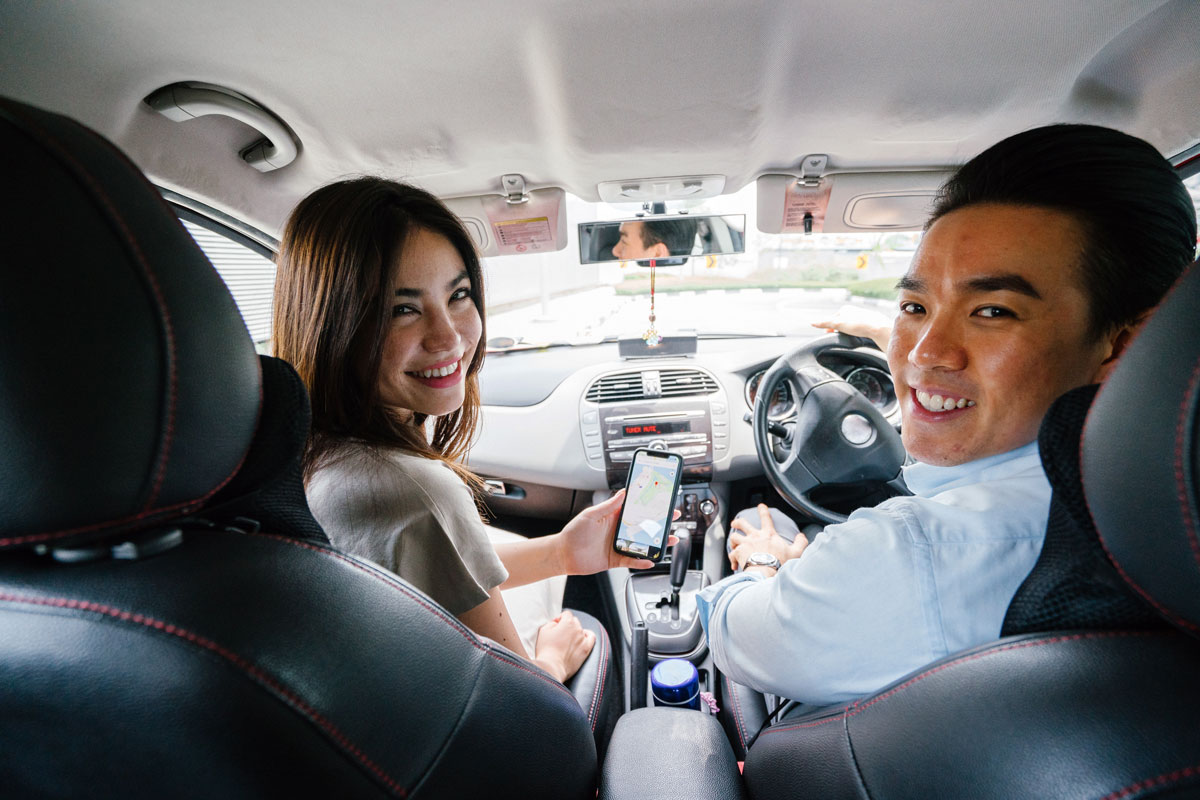 Driving in Australia or any new country can be confusing, to help, here are some handy driving tips for our international travellers.

Must have a current driver's license.
You must have a licence on you at all times. An international licences are accepted in all states.

Plan your trip when driving in Australia
Australia is a large country. We recommend that you research your travelling route thoroughly, particularly your travel distances. It's far better to travel at a leisurely pace, exploring many attractions rather than spend each day traveling long distances. Aim for 150 to 250 kilometers per day and you will experience Australia in comfort.

Drive on the left
In Australia, we drive on the left-hand side of the road. A good tip is if you are driving, you should be the one closest to the centre line, not your passenger.

Must wear a seat belt
All passengers must wear seat belts. When the vehicle is in motion, all passengers have to wear seat belts. As much as some passengers are tired and want to take a nap in the bed, it can be dangerous and is illegal.

Children are to be properly restrained.
All our motorhomes are fitted with anchor restraints points. For more information regarding the laws on children's restraints, log onto road safety.transport.nsw.gov.au.

Look out for our wildlife.
One of the great things about Australia is our wildlife. Our wildlife is usually most active at dawn and dusk. It is not uncommon to see animals such as kangaroos, cattle, and wombats on our major highways. We recommend you do not drive your motorhome at nights and take care at dusk and dawn.

Check the distance.
All international tourists say it, we are a country of signs. It's because we love our tourists and we don't want you to get lost. Every five to ten kilometres there will be signs to tell you how far the next town is. There are also signs to encourage you to take a break.

Watch your speed.
Other important signs to watch out for are speed signs. On major freeways, this is usually 100 kilometres per hour but increase to 110 kilometres. Some stretches are 60 to 80 kilometres if you're going through towns. If you're unsure, stick to the speed of other traffic.

Please contact us if you'd like to know more or have any questions, we'd love to help.

---
Book online
View our vehicles for hire here – https://takeabreakcaravanhire.com.au/search-vans/

Phone bookings & customer service
Call Angela at Watsons Leisure Centre on (02) 66 527 544

Buy our vehicles
We are located at Watsons Leisure Centre – also a Jayco dealership so we buy and sell caravans. If you're interested in buying this caravan please contact our staff at Watsons Leisure Centre on (02) 66 527 544